I operate a 26 foot Harbercraft Kingfisher with a large open deck to fight fish from and plenty of room to stay warm and dry.  The hull design of this boat offers a comfortable ride, even in choppy waters, and provides the speed and handling necessary to get to the fishing grounds quickly and safely.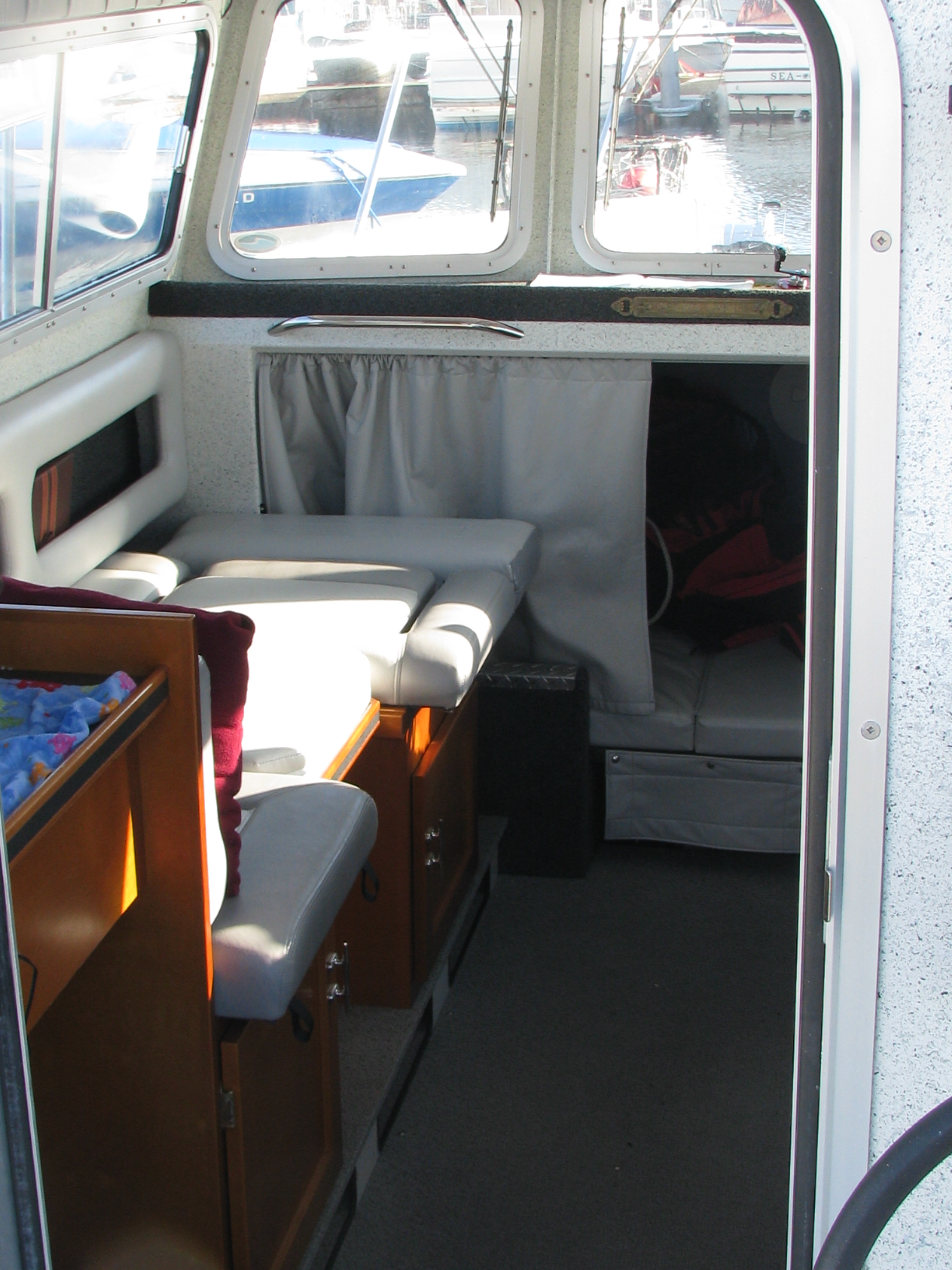 My boat sports a fully enclosed cabin (Alaskan bulkhead), a warm heater. Best of all she features a very private marine head (toilet).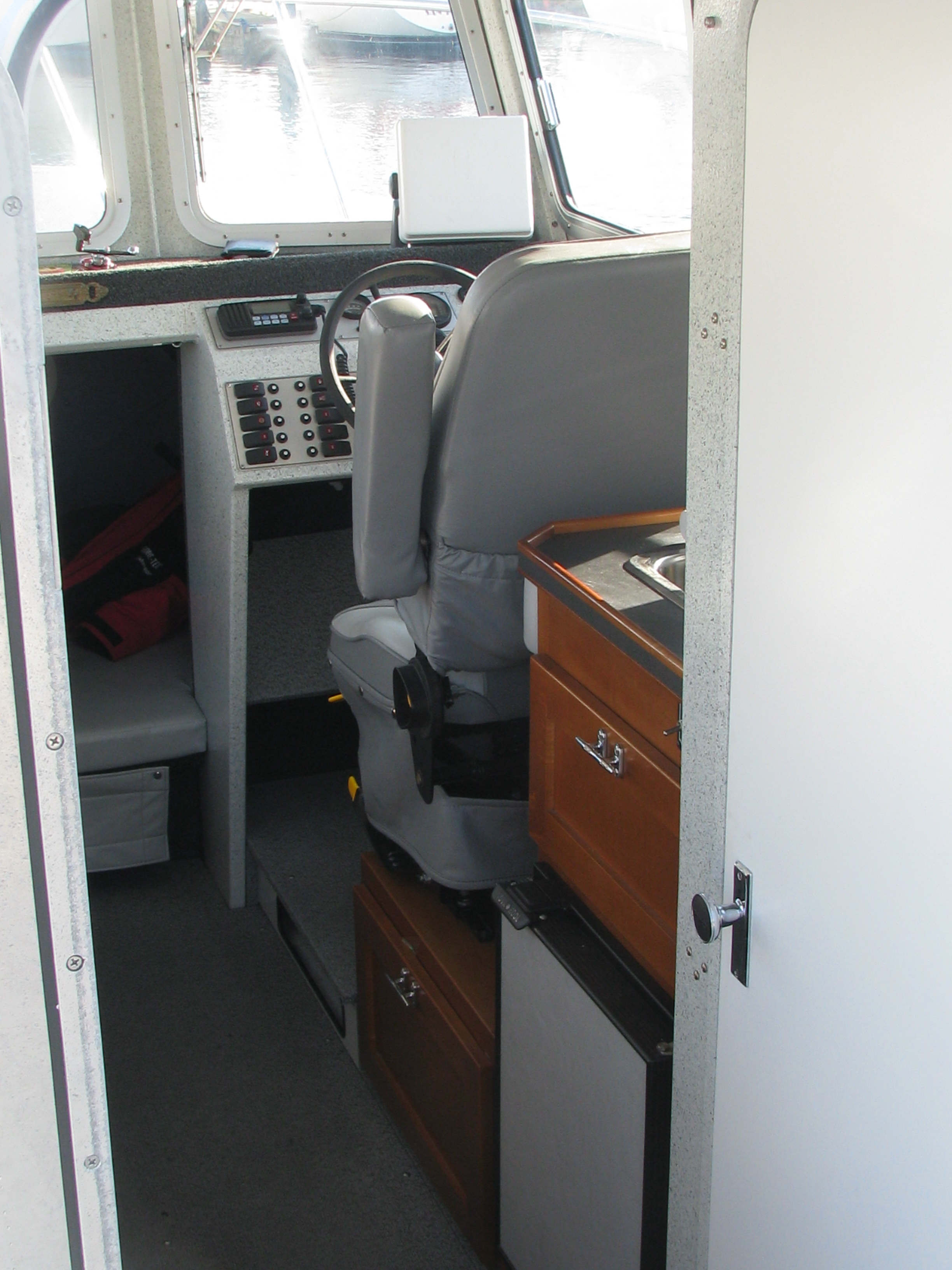 At Highliner Charters, everything you need is provided.   Just show up ready to fish and we'll take care of the rest.  Oh ya, feel free to bring your own coolers stuffed with refreshments and snacks.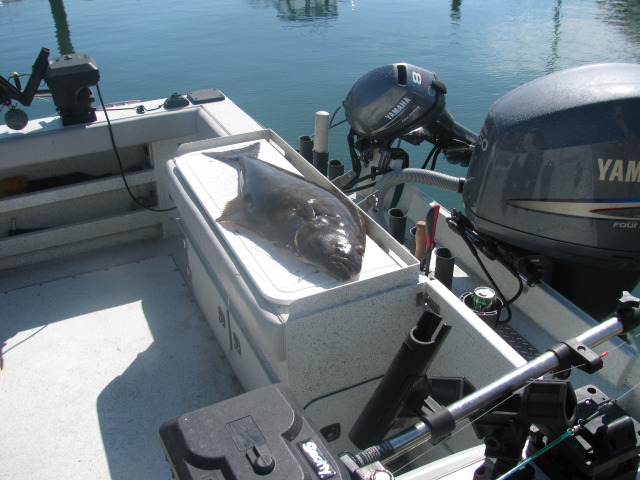 The boat is strongly built, Yamaha powered, and nicely equipped.
I use state-of-the-art electronics such as Furuno radar, plotter, and sounder, which ensure safe travels and the best possible fishing success.
The San Juan Islands are a fisherman's paradise, and the King Salmon is the most worthy opponent there is.  I have studied this fish and its habitat relentlessly over the years and know its cycles, its tendencies and its haunts.

In order to ensure the best possible success in landing one of these sleek and efficient hunters, I use only the best equipment.  My fishing poles, reels, line, and tackle are up to date and built for performance.  I Shimano reels, Diawa rods, and Scotty downriggers to give you the best fight and fishing experience possible.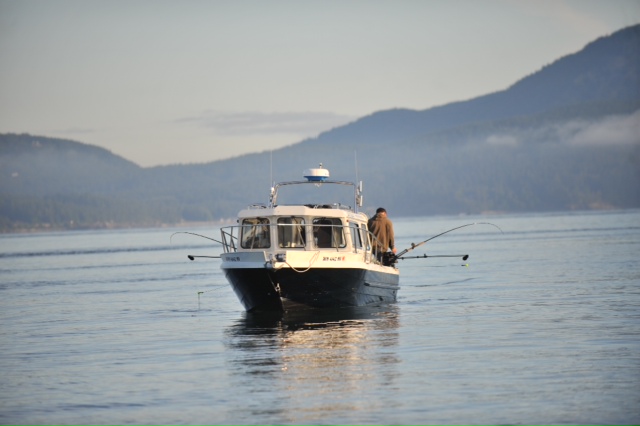 Lets go fishing! (360) 770-0341